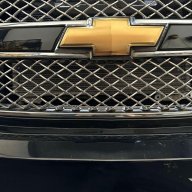 Joined

Aug 11, 2021
Posts

106
Reaction score

210
Location
Hi folks,

Looking for some advice, I've come as far as I can go without further help from people more experienced with the platform.

A few weeks ago I replaced the oil pressure senor on my 07 Yukon XL 6.2. That all went great, but during that process I had to remove the two PCV/Evap lines that run down the side of the valve cover on the drivers side of the motor. One I believe is dirty air and goes from the inlet manifold to the valve cover, the other is a clean line that goes from the evap valve on the side of the engine, to a port on the rear.

After replacing the oil sensor, I put everything back together there was a really loud hissing noise, the motor ran like crap and the short term fuel trims were up at +50%. After playing with those two lines I managed to get the obvious hissing noise to go away, but at idle the STFTs would go from <1% up to +25ish%

This trips the CEL for P0171 and P0174 system too lean bank 1 and bank 2.

To cover my ass I ordered up the 2 lines and replaced them. Both had a broken or cracked boot/clip (see photo). This significantly helped but has not fixed the problem. At idle the STFTs still cycle up to around +10-15% (and then back to low values) which sets the CEL and triggers the stabilitrak warnings etc. The car also has a slightly rough idle.

Using live data I can see the problem is only at idle... at 2500rpm the STFTs are 0% and the warnings disappear and the car drives perfectly. So I have air ingress/vacuum on the intake side and its driving me nuts.

To cover all bases I have changed the whole inlet tubing an MAF sensor for a known good one I had on the shelf, made no difference.

This is obviously something I have caused when changing the pressure sensor, but can anyone offer advice on what to check next or do next... smoke test maybe?

See attachments for various screenshots and PIDS when the code(s) set.

Appreciate any and all input, thanks!