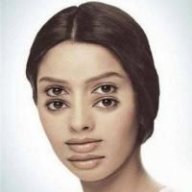 Joined

Apr 23, 2016
Posts

19,473
Reaction score

40,443
Location
I figure i'll take a good look at the bore while i have the heads off.

If it looks like the cylinder needs to be bored or honed, then the block will likely come out.

Same for the cam bearings, depending on how they look.

I'm not totally sure how to check them with them in the truck, but i'm sure there is a youtube video to cover the basics....

i'm hoping i won't have to pull the engine.

It would be great if this turned into a 2-3 weekend task (taking it nice and slowish)

more power would be great, i would like a slightly more noticeable idle as well.

I would like to still use 87/85 octane...
How big a boy are ya?
With the fans, radiator, crank and accessories outta the way, you
may
be able to stick your head up from underneath and have a look at the cam bearings.
You can get an idle lope with a stock engine just with the tune. Cams similar to what I have can be tuned to have an almost stock idle, but I had the tuner make it as rowdy as reasonably possible.
Ugh. These things really benefit from 89 or better in stock form. But, if you insist on feeding it cat piss, there's a tune for that. Is E85 common in your area? That'd be cheap, high-octane fuel.