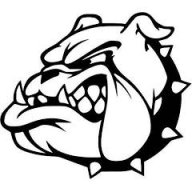 Joined

Sep 29, 2022
Posts

23
Reaction score

19
Richard Holdener has done LS engine dyno comparative testing with stock truck, tbss & the LS6 intakes. He compared the Trailblazer intake to both the stock, cathedral port truck intake, and the LS6 Corvette intake. The truck intakes were designed to enhance low-speed power in the rpm range where trailer towing puts a heavy emphasis on torque. Conversely, the early LS Corvettes and Camaros used a much shorter intake that gave up a little torque to make more peak horsepower. The Trailblazer SS (TBSS) intake is tall like the early truck manifolds but a little wider. The GM engineers did their homework on this intake as Holdener discovered. The TBSS will make more torque than the earlier truck intakes and yet will make more horsepower than the old LS6 intakes. Unless you're building an LS to go above 7000 RPM's this is a cheap, great option for many.

I can only go by what I've read though as I've never installed one. So I ask all those here to chime in and tell us the good,the bad and the ugly on your installation.

Here are some issues I've read about.
1. Uses 90mm tb but it has different wire harness (different # of pins) adapter is an option. Different tb.
2. Injectors are relatively small, flex fuel or 60 lb injectors are an option. Also factory injectors use different wiring. Using other injectors like L59 flex or 60lb will require modifications to fuel rail and or adapters.
3. I'm not sure if sensors all can swap from truck intake to tbss intake. Even "IF" they can fit I'm not sure if they are in same places and reroute wires or extending the wires to the sensors is necessary.

I'm amazed about this intake. Because back when I was a teen you had a choice of either an Edelbrock Performer intake that helped low end. The Victor Jr. intake that helped top end and the newest one was the Performer RPM that helped some on bottom and top BUT wasn't nearly as good at bottom as the Perf. or top end as the Vic Jr. The TBSS though did better than both the truck and corvette intakes in torque and hp @ all rpm. It even did as good as a "FAST" intake with a 105mm tb. up to 6500 rpm. Note the TBSS had either a truck 87mm or the TBSS stock 90mm in all the articles I've read.

So please let's hear your installation tips, tricks, what worked or doesn't work.