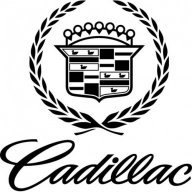 Joined

May 12, 2022
Posts

151
Reaction score

140
Cool AF! Do you have optispark issues with it? I've read it's a common issue with the LT1 motors. I've always liked the look of the SS rims on the wagons.
The optispark stuff is frequently discussed and rarely understood. I build my own optis, and they work great.
There are a few issues that one needs to be aware of:
The majority of the cheap optis on the market do not have loctite on the rotor screws. You absolutely cannot install one of these off the shelf, or it will come apart.
The genuine GM/Delco optis use a Mitsubishi optical sensor that is far superior to reproductions. You can transfer this sensor easily between units.
GM made the curious decision to put the opti directly underneath the weep hole of the water pump. Even so, this won't be an issue if your opti cap is sealed properly with grease! The other remedy is to tap the weep hole and screw in a barb so you can route the weeping down to the ground.
For those who are curious, the basic recipe for building a solid opti 4 da low is this:
Get a metal base with a good bearing that has minimal play.
Get a Mitsubishi sensor from a GM opti (your old one, one from the junkyard, etc.).
Order a cap & rotor (this is where you can cheap out if you want). Loctite the screws of the new rotor. Seal the edge of the cap with dielectric grease.
The above opti should last pretty much indefinitely.
Now, with all of that said, here is a fun fact: You don't even need the opti to run the engine.
If you use a "411" PCM (used with everything from TBI 350s to 4.3 V6s) then you can run 8 coils and just use the opti as a timing sensor, with no plug wires attached to it.
You also always have the option to use a conventional rear-mounted distributor, as the LT1 cams oddly still have the drive gear on them like a 1st gen SBC.
And, finally, if you want to spend money, there are kits like Torqhead that will allow you to convert to an LS-style ignition and PCM.