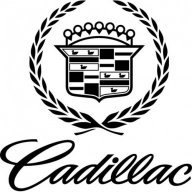 Joined

May 12, 2022
Posts

166
Reaction score

171
Maybe the Roadmaster had better engine mounts than the water balloons we have?

Maybe it's a torquing thing- higher power and a heavier vehicle? Also, doesn't the Roadmaster have dual exhaust?
Better engine mounts... probably.
Higher power; no. For one, a 94-96 Roadmaster wagon has the same amount of torque as a 2007-2014 Tahoe. The Tahoe has a few more HP in stock form, but there are some brutally fast wagons out there, and flex pipes have always been considered a "ghetto" or "temporary" repair on those cars.
Heavier, yes, although obviously this would depend on the usage of the vehicle as far as passengers, towing, etc. Remember the Roadmaster has 8 seats, including the 2 rear-facing seats in the tailgate area. Your kids will see it coming when you get rear-ended, but you won't. It also tows 7k lbs from the factory.
Dual exhaust... Bingo. After thinking about it, it's because we have a big Y-pipe. So, when the engine shifts back and forth, left and right, you have this solid Y-pipe transferring all of that torque to one pipe. With a true dual exhaust setup like the B-body has, you greatly reduce that stress by allowing each side to move independently.
I will leave mine for now, since it doesn't leak (yet).