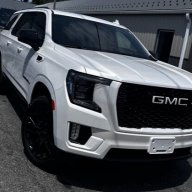 Joined

Jun 8, 2022
Posts

9
Reaction score

5
The idea of having HDMI/USB cables hanging out of the center console in the back bothers me, on a $80k+ vehicle. I feel like the HDMI and USB inputs should be tucked away, both for aesthetics, and also to keep 5 year olds from kicking them when they're walking by or hauling their backpacks in and out of the vehicle.

So, my thought is:

If the wiring harness can be spliced/expanded I could relocate the HDMI/USB module inside the center console compartment, under the arm rest, and in its place put a simple USB charging module (which would come standard on a model w/o RSE).

It would take a little bit of drilling, to break through the wall on the center console compartment, but I could get a 3D printed enclosure to hold the module, and attach it to the console interior, to give it a clean look and hide the wiring adapters.

Problem is, I don't have the knowledge/expertise/experience to splice the wiring harness (or create splitters) in order to connect both modules.

I've done a little hunting to find some diagrams and pictures of the back side of the module. GMC is using a proprietary enclosure and connector it seems.

I've attached pictures/diagrams I've found...would love to hear others owners thoughts on this. Especially if you have the expertise required to splice into the harness.

I saw that Gen5DIY did something similar for a power adapter for a radar detector, and they also have the auto-stop eliminator..which makes me think this is actually a possible avenue.