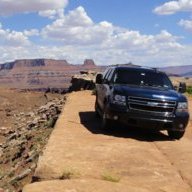 Joined

Aug 10, 2017
Posts

725
Reaction score

1,214
Location
Asking the question here, even though it's a pickup, not an SUV. But it's the same powertrain...

Rear main seal needs to be replaced in my 2009 Denali. It has 150k miles, and we plan to keep it for quite a while longer. Since we're dropping the transmission, I figure it's probably a good time to proactively replace the TC. I can get a Delco reman from Rock Auto for $344 after the core charge. Any reason not to do that?

Totally stock - I've never done any extra work on it, not even a tune. Frankly, I don't trust myself with any more power/capability.