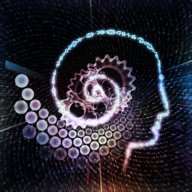 Joined

Aug 14, 2017
Posts

1,820
Reaction score

2,120
Location
Bought a cheap Suburban 1500 LT at the end of November, last year. The plan was to understand more about the GMT800 platform by working on it. You can see in my signature I have several of them... Then life got in the way.

I had elderly parents; lost Dad in August, and mom has been in and out of the hospital and rehab. As you might imagine, those things take up time...

Fast forward to 2 weeks ago. My daughter is driving her Lincoln Town car (2003), and it breaks down on the freeway. Now, my daughter maintains her vehicles, and she is a sponge when it comes to details about the cars. She is not interested in wrenching, she just wants to know what's going on, how much it should cost, and how long it will take. She also pays for ALL maintenance on the vehicle. Anyway, turns out the car all but overheated. She stopped it in time. There was a pin hole leak in the coolant system. It took 2 - 3 days to get low enough to cause an overheating condition. My mechanic -- who I trust -- said it would be $950+ tax to replace the leaking part; obviously I freaked -- he indicated he had to tear so far into the engine to get it that is was pretty ludicrous. He was actually a little embarrassed, but he has never lied to me before...

So then we decide to pay for the 2005 Suburban 1500 to be repaired -- we had three drivers and 2 cars. My daughter started driving our Suburban 2500, and my wife shared my truck with me (which sucked a lot; whenever one of us had it, the other one would always need it). Fast forward to 1 week ago... And the Suburban 2500 broke down on the side of the freeway... Actually, it started going South in the fast lane and she was able to nurse it to the outside shoulder (not like I'm proud of her or anything).

We head out, once again, to rescue her at the side of the road. I get in to start it up and experience what she experienced, and it starts right up, with only service 4wd (a known issue -- I suspect the electric motor because my wife drowned it during the 1000 year rain storm) and the check engine light (which had been coming on intermittently). My daughter mistook the CE light for the oil light, which is why she shut everything down as quickly as possible. Anyway, we started nursing it to the mechanic; if my daughter says there is a problem, there is a problem. We got a mile down the road and it just effing died.

We waited at the side of the road for a few minutes, restarted it, everything was fine. I cranked the AC because it was freaking hot inside, and the Suburban died!!! Now I think I have a clue what's going on. So we start it, it drives fine almost all the way to the mechanic; it does stumble once on a hill, but the AC wasn't running, so I'm not sure what is going on.

So my reason for posting is this: Have you ever experienced this before?

A little history, in case it helps troubleshooting:

The alternator has been replaced this year.
The fuel pump was replaced in the last 12 months
No one has reported difficult fueling the Suburban (i.e. I don't think it is an evap problem)

Anyway, it is at my mechanic's, and I expect to hear what he says today. When I find out I'll share.

Thanks.