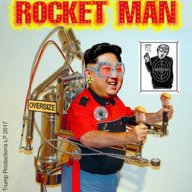 Joined

Dec 25, 2014
Posts

25,520
Reaction score

49,090
Location
I just completed this and thought I'd share my experience so that others can learn and understand how this works. First I want to say that I did initially encounter a difficulty with obtaining my BCM tune and I did send a follow-up email to the initial order confirmation, followed a few weeks later with a phone message, then another separate email sent directly to them. I did not get an answer and 6 weeks went by. At which point I sent another email with the subject of "WTF" and I described my frustration. Ben Tyler, the founder, got back to me and said he couldn't find any emails from me but after I gave him my order # and copies of my emails he apologized, sent my tune file, and said he partially refunded me. I haven't seen any refund yet but I have no reason to doubt him.
On to the programming part. BT can do quite a few changes to your BCM, here's a link to that.
https://cdn.shopify.com/s/files/1/0164/1950/files/BCM-tuning-autosync-compare-final.pdf?241
What I wanted was to eliminate hyper flash in my 08 Silverado along with a couple items like eliminating DRL's and changing the lane change turn signal flashes from 3 to 5 blinks. The programming from BT Dieselworks is listed at $195 and they state you need to have an available TCM slot on your Autocal or else you'll need to purchase one. I'm not sure how that works but I knew I had purchased 2 tunes from Blackbear, one for my 02 Yukon Denali which doesn't have a separate TCM and one for this truck, which does have a TCM. I hoped the slot from my 02 was available. So yesterday the tune file arrived. BT said I would need to have my tuner "authorize" it so I forwarded it to BB. Shannon
@BlackBearPerf
sent it back in ONE DAY ( thanks Shannon) and the email just said" try this". I copied the tune file to the Autocal and tried it. I got an error code, no bueno. I emailed BB who said they needed to contact the tuner who I assume is BT, and said BCM's normally can't be programmed with an Autocal. I emailed BT who tossed in the critical info that I did not see on their website or in any communication I had with them that the Autocal is used as a PASS-THRU device and I need to do the programming through my laptop using the EFI Live software. Aha. So I tried that. At first it said it couldn't program because the controller needs to be licensed. I clicked the button to check the license and it said it needs to be licensed before I can check the license. I saw there was one available TCM -not BCM- slot available do I clicked the " license module" button and it licensed the BCM. Then I clicked the "full flash" button and it said it can only "cal-flash" which I think is calibrate flash and it programmed. No more hyper flash and if you've followed my build thread you know how many resistors and hours I've tossed at that issue. And a few other cool features have been added. Overall I'm happy, there was just a long time there where I thought I tossed money down the drain. Better communication would have been great, timely communication would have been even better.