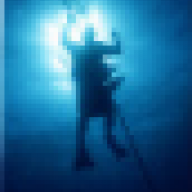 Joined

May 18, 2017
Posts

18,849
Reaction score

24,281
Location
At the risk of going on too much - one of the features listed for the 2021 Yukon Denali w/Premium package is "Trailer Sway Control"....

View attachment 408389

Obviously it can't fix 'bad trailer loading' but I wonder how effective this is. And I don't know how to tell if the vehicle actually has this feature. For example, our old vehicle got sway (on same trailer) at ~53mph and the Yukon is ~58mph - so maybe this higher mph is partly due to ~7% additional stability due to this feature?

Interested to understand more about how much this can compensate. Its it more of a minor marketing point or something more.

I ask because I slowed down IMMEDIATELY at the first sign of sway... that 2" back/forth visible in the mirror. Clearly one should not continue driving under this condition. But just for the sake of understanding, would the traction control keep sway from becoming a catastrophic wreck more than I was thinking or was that 2" back/forth in spite of the anti-sway control and as dangerous as I'm thinking?
Yep, that was introduced in 2012 along with Hill Start Assist, pretty nifty.