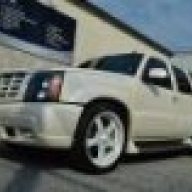 Joined

Jul 23, 2012
Posts

1,709
Reaction score

473
Hello All...
For the past 4 years I have been hosting a dyno day in Pottstown PA. SOOOOO, now that i am a part of this community, I would like to extend the invitation here.
Due to the growing popularity, I take pre registration to ensure a chance at the dyno event for those that are serious about attending.
Last year I decided to add on a small car show in the adjacent parking lot (nothing big) with a peoples choice award trophy.
(Pre registration will be open till the first 25 spots are filled. After that there may be chances to run others who want to take a chance at there being enough time., Last year we had 25 pre registered for the dyno event, and were able to squeeze in another 3 or 4)
Please know that this event is open to any vehicle. It does not need to be LTX powered. The only vehicles we can not accomodate are diesels and awd vehicles.
Please youtube search "ltxtech dyno day" and you will see videos from our past 3 events, posted by our videographer "zlumlord."
For those who utilize Facebook, here is the event page;
https://www.facebook.com/events/906162142752824/
As the past 3 of these events, it will be held at Performance Specialties in Pottstown PA.
(Link will be added)
PRICE WILL REMAIN THE SAME;
$40.00
(Neither I or this site gets any money. In fact, I will lose money hosting the event... Just know that what Ray, the owner charges, is what i charge you).
WHAT YOU GET FOR YOUR MONEY;
-3 pulls with print out on Dynojet
-Free food (large assortment. Anyone who has attended can verify the decent spread)
-Free drinks (soda, water, adult beverages for those 21 and over)
-Trophie/Award for HP and we will also be doing the car show in the adjecent lot, with a Trophie/Award for that as well.
-Car show entry is "donation." Whatever you want to donate, or included if you are paid and pre registered for the dyno event.
WHEN IS IT;
-Saturday of Easter weekend.
(Easter Sunday is the "rain date.").
Instructions listed and explained in following post.
For those interestes in pre registering, email me at
[email protected]
and I will send you instructions to pre register.
Thank you,
Larry "Popo" Hanna
LTXtech.com IS my drug...
OWNER/ADMIN
LTXtech.com IS my drug...
OWNER/ADMIN