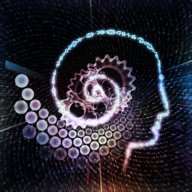 Joined

Aug 14, 2017
Posts

1,829
Reaction score

2,138
Location
A "go fast vehicle" has been on my bucket list for the last 5 - 10 years. I'm getting to the point where if I don't do it soon, I'm probably not going to do it. So this is to document my journey.
I've not made any modifications to it so far, other than to fix stuff. The previous owner put aftermarket marker lights on it, but the center cab lights were dead when I got it. Traced that down to a blown fuse, which was caused by a faulty wiring job. Got that all fixed, and found out I had the wrong color lights (white instead of amber), so I used an aftermarket kit I already had for my Suburban (My wife is driving the suburban so doesn't care). Problem solved.
The bed marker lights were also out. Discovered they were simply plugged in backwards (aftermarket LEDs). Corrected that and discovered I had 2 res on the driver's side, and 2 ambers on the passenger side... Corrected that and everything was copacetic until the LEDs started flickering and finally died. With a friends help, we believe we have traced this down to a loose socket which causes deterioration of the aftermarket LEDs over time. I haven't replaced them yet.
The third brake light/bed light has never worked. I didn't realize this for a year or two, and then only that I couldn't get the bed light to work. Since it didn't leak and wasn't a priority, I haven't fixed it yet. I do have an LED strip between the tailgate and the bumper that provides third brake light functionality. It came with the truck, too.
I have aftermarket headlights, running lights, fog lights, and tail lights of an unknown manufacturer; It's a mixture of LED and conventional bulbs. Again, nothing changed here.
I did add a 6-high chip; LOVE the results. I also repaired the interior map lights and added LEDs to them. I still need to add an LED to the overhead light.
I have two issues I'm currently struggling with:
I have a front passenger, interior lock slider that won't stay in the door panel; I've swapped it out a couple of times, but it keeps falling out. I haven't felt like taking the panel off to look at it/replace it (I have a spare, but that is another story). I have a driver's side passenger lock motor that died. I replaced it with a used one -- I have some spares lying around, literally. However, when I put it back together, there was a rubber grommet part of the door rod assembly that disintegrated. I *should* have done something about that while the panel was off... But I put it back together and if wonders will never cease, the rod fell out, and you cannot open the door from the inside.
I have to address the windows closing slowly and what seems to be a lack of power in the power locks system; the driver's side "lock/unlock" all button takes two pushes to get it to work.
I need new tires. I bought some 17" hummer wheels and tires, but the tires are like 315/70R17 or similar that ain't going to fit my wheel wells. As I want to stay with a 33" tire, I'm eventually going to get some Michellins. But... I don't want to add new tires until I repair/replace the 20-year-old suspension.
I got a quote on replacing the suspension, sans shock absorbers, for a full cognitor build. I *think* I really want Kryptonite. I want a one and done build here, but even OEM would be fine since it has last 20 years already. But a friend suggested I hold off until I do the diesel swap, since the diesel setup is going to be heavier.
I've purchased a wrecked 2006 Duramax 2500HD long bed to provide the new drive train. Except, of course, I failed to pay attention to the fact it was a long bed... So I may be sourcing a short bed frame so I can have 2500HD capabilities. The 2500/1500HD frame I have is good for a GVWR of 8600 lbs.; the 2500HD is good for 9200 Lbs. My builder has a CCSB with a 10" life on it; I'm looking to see how much he wants for it.
The guy that is going to do the diesel swap for me is booked out 6 months. In the mean time I'm acquiring the add-ons you need for a typical diesel; uplift pump, fuel filters, etc.
By the way, "Quadramax" came from someone in a Quadrasteer group of which I am a member. WISH I could claim credit for it.
I'll get some pictures added some time in the days to come. For now, please wish me luck!