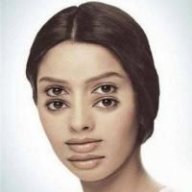 Joined

Apr 23, 2016
Posts

18,661
Reaction score

37,950
Location
Ok thanks for clarifying. If it was going to run but just not pass smog, or have some strange code that is nothing to worry about driveability wise, I could live with that. Thankfully I have it registered in a county that does not require smog checks. Having a home there has it's side benefits.

I really was hoping I could just drop an 05-06 Escalade or Denali computer in there and call it done,,,,,, for the time being so it would be driveable without having to visit a programmer first. Reason being, right now I'm just trying to get it driveable but there are other modifications and changes I'm likely to do over the next 3-6 months, intake swap, headers, who knows what else? Once I have the final product in place and everything is settled as far as the build, then I will visit the dyno guy for final final. I'm trying to just go to him once.
I think there are sellers, like on eBay, that sell PCMs pre-programmed to your VIN so it'd be plug-and-play. This would be a more costly option, but still an option, if you can't find someone to program yours. Once someone has your vehicle licensed, they can tune it unlimited times from there on out. So, you could pay for a tuner once and have your existing one set up then return to them to tune it for mods later. Or, buy a second PnP PCM then have that one tuned later, at the full tune price. Basically, is it worth it to you to pay double to have yours running for now then tuned later or pay once and have your existing one tuned?