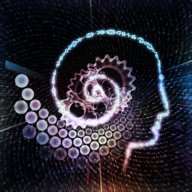 Joined

Aug 14, 2017
Posts

1,829
Reaction score

2,138
Location
So I finally got my truck to a suspension shop. They had been recommended to me, and I needed someone who knew more about the topic than me to take a look. One of my goals is as smooth of a ride as can be had out of a 3/4 ton truck. I figure it's been 18+ years since my truck was new, technology should have moved on a little bit, if even only in the after market.

The shop indicated I needed about $1600 worth of work done (this was not a surprise; it may even be a little lower than I was expecting), but that includes all Moog parts and no shocks. They were originally going to have me run Bilstein 5100s, but I have the ZX3 set up with remote dampening control. Those shocks are still available, but like $500 PER shock... Anyway, neither of those really promised a smooth ride; definitely smoother than I have right now, but not modern smoothe. I also asked about lift; apparently I have a 1" lift, via keys. I'm running 33s (33.2; and they barely scrape at lock; I do not like scraping, and my wife gives me crap every time they scrape) and I want to add a 2" body lift to accommodate the Duramax/Allison combo I intend to add in the next year. The shop indicated I needed a 4" lift to tuck the 33" wheels without scraping, or an additional 3" above what I currently have. That still doesn't make sense to me. And they don't do body lifts any more, nor they know of anyone that does.

So I am here to ask y'all your opinions, based on these design goals
1) Fit 33s
2) Accomodate a 2" body lift
3) Cadillac smooth ride (or as close as is possible to get there, without losing capabilities/much capabilities)
4) Accomodate my 5 foot tall wife; I'm probably going to add power steps soon, since I have to have the 2" body lift to clear the Allison (without some sort of major surgery).

I'm not really someone who enjoys *lifted* trucks. But I love my truck, so I am willing to do a little lift to keep it running and driving smoothly. I haven't gotten a second opinion from a shop, but a friend recommended a shop, so I'll talk to them for sure. But can you please give me the benefit of your experience?

Thanks!