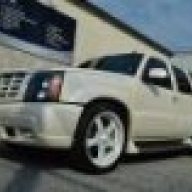 Joined

Jul 23, 2012
Posts

1,709
Reaction score

473
I would like to invite you to the 3rd annual LTXtech.com Eastern PA (Pottstown) DYNO DAY @ Performance Specialties on Saturday April 4th (Rain date Sunday April 5th).
Before I go any further, please keep in mind that I am not soliciting business, here and I actually will lose money on this event. Contrary to the beliefs of some, this is not about recruiting members for my site (remember my forum focuses on LT1/LT4 owners), not would the recruitment of new members benefit me in anyway as my forum is free to join and use. I would also like to advise that all payments collected go directly to the owner of the performance shop that allows us to host the event. Finally, all beverages (adult as well), and food are paid for our of my pocket and provided to anyone (participating or not) to enjoy. This event is honestly an event to bring people together (motor vehicle enthusiasts alike) for a nice day of food, fun and horsepower.
All makes and models are invited and welcome to participate, however due to limitations in time, and equipment, both AWD and DIESEL vehicles will not be able to participate in the DYNO event, however please feel free to come out, hang out, eat and drink and even show off your vehicle.
Costs will be the same as before @ $40.00 for 3 pulls with print out (DYNO JET).
(Burgers, dogs, etc as well as beverages, adult included will be available for FREE).
I am also looking into possibilities for some type of award, gift or trophy for the top hp vehicles in both NA and PA categories (still in the works).
If you are interested and would like to pre register, please email me ASAP for instructions at
[email protected]
.
ONLY THE FIRST 20 PAID REGISTRATIONS WILL BE "LOCKED IN," ALL OTHERS WILL BE "AS TIME ALLOWS" ON THE DAY OF THE EVENT.
THANK YOU,
Larry Hanna
POPO8
EVENT FB page:
https://www.facebook.com/events/371005939729583
Last edited: