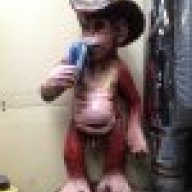 Joined

Aug 16, 2015
Posts

98
Reaction score

78
Location
07 Avalanche LTZ.
Thinking either of these options but need to know a few things from the pros first.
First things first i use my Avy as a truck for pulling a Car hauler/Boat/ Quad trailer and my 26ft holiday trailer. Always have stuff in the box.
I replaced my rear shocks and compressor 2 yrs ago when i purchased the truck and love the auto level after dropping trailer on hitch or load in box.
With that being said i would ideally like to do a 2/3 drop and roll 22'' rims so i can still use my truck for what i use it for now without issues.
Yes i know all of you will say 24" or 26" and a 3/4 drop scraping all the way home. Would love to but here in Alberta Canada roads reject 24'' or more and i don't want to be zig zagging all over the road avoiding potholes.
Id assume full DJM kit with lower control arms and rear springs.
Or Belltech with Spindles and springs.
I am unsure if there is a way to do this and still utilize my factory rear air shocks by using a lower mount relocate.
If not then probably get rear air bag helper installed once i remove factory stuff. Then bypass the factory crap so my dash is not a flashing xmas tree.
Would i ? Should i replace factory shocks and struts in either case or what?
I am Hoping maybe all you pros will chime in and shed some light and wisdom.
Thanks in advance for any help and info.
http://djmsuspension.com/product/djm2007-23/