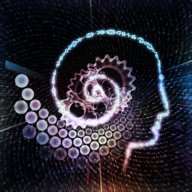 Joined

Aug 14, 2017
Posts

1,828
Reaction score

2,136
Location
I've just acquired, this past Friday, an LBZ+6 speed Allison to perform a diesel swap on my Silverado. The guy that's going to do it for me is backed up about 6 months, so I can't get the actual swap done until then. In the mean time, I'm in the parts acquisition phase.

Since it has a lot in common with the SUVs, I figured I'd mention it, but I don't know that it deserves a build thread here. If there's interest I'll do it, though.

As this could apply to the SUVs and the trucks:

I have to replace my suspension. It's worn out. Part of that are the push button dampening shocks. I'm trying to find a modern replacement for them, but no one seems to have anything like that. I had someone suggest I try to source OEM replacements... Still trying to figure out what I want to do. Mostly, I want a smoother ride.

I got a quote for a Cognito suspension, but I'm really leaning towards a Kryptonite update. I like their lifetime warranty.

I've also been advised I should wait to do the suspension until after I diesel swap, due to the weight differences.

Finally, it needs new tires... But I'm waiting to do those until after I fix the suspension. Ug. Order of operations doth sucketh.