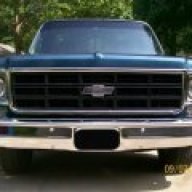 GM fan for life
Staff member
Administrator
Supporting Member
Joined

Jan 3, 2011
Posts

49,594
Reaction score

14,278
We have "What have you done" threads for all of our TYF rides but I want to see what you've done with your other rides as well. I'm sure there are many of us who mod multiple rides and not just our hoe/yuk/burb/esky...
I'll get us started. The last couple of weeks I've started looking at repairing the door panels on my '91 Caprice. The interior is flawless aside from my driver's door panel and a small crack in my passenger door panel due to age. This weekend I started the repair of the driver's side. I should have it finished by end of day tomorrow then I'll start working on the passenger side.
A couple of weeks ago I put in a new HU and will start upgrading the speakers here very soon. Then I'll be adding keyless entry and an OEM alarm system for it.