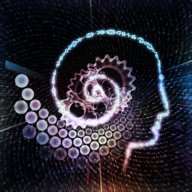 Joined

Aug 14, 2017
Posts

1,089
Reaction score

947
Location
My daughter has been wanting a Suburban since FOREVER, and I finally found one on FB Marketplace. The funny thing was, though, that I found it while out of state... So I had her go look at it. Did I mention she has never done anything like this before? So, yeah, we could have been taken for a serious ride, but I video chatted with her for the initial inspection; it isn't leaking fluids, anywhere.
Known items: Seller represented the Suburban as having 4 Wheel Drive Issues and a busted Transmission. Based on my review of the vehicle, I actually believe it to ONLY be a 4 Wheel drive issue; we have 4, forward neutrals and one reverse neutral...
Since we've had possession of it, I have noted an airbag warning on the DIC (most likely a bad sensor), the dimmer switch needs to be cleaned at a minimum, but likely needs to be replaced. The rear AC doesn't do anything when I turn the controls on. Both rear passenger windows are down and off track. And one of the rear doors sticks (yay). Both the rear glass and rear hatch need new supports (the ones installed may be original; regardless, they hold nothing up).
Interior is 8/10, exterior is 9/10.
So it's a fixer-upper. I'm hoping to have everything fixed in 6 - 12 months; I am mechanically knowledgeable, but have not done any real repairs in a few decades. This is to be my trainer truck.
Right now, including getting the damn thing into our name, we're about $2300 into it. Based on what little research I have done, it's worth about $5k on the low end, and $8k on the high end (assuming the issues outlined above are corrected).
Wish me luck, please.