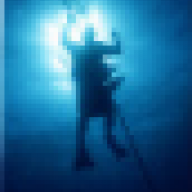 Joined

May 18, 2017
Posts

17,879
Reaction score

22,260
Location
Got a call that a friend had broken down on the way home from fishing. Tow truck was coming for his truck but needed to get the boat home. All the tow gear was already in the Yukon so it was just a matter of loading up and making the 45 minute drive to help our wayward friends.
The Ford had nosed into a parking spot to change a flat and then the starter died. So we took out my tow hooks and pulled the truck and trailer backwards to create clearance for me to come around and hitch up the boat which we did in short order.
No trailer brakes, 6,000 pound tow, 45 mph max on city streets, 12-13 mpg and transmission temperature did not rise above 183 with the stock coolers. No squat this time! Towing was easy peasy!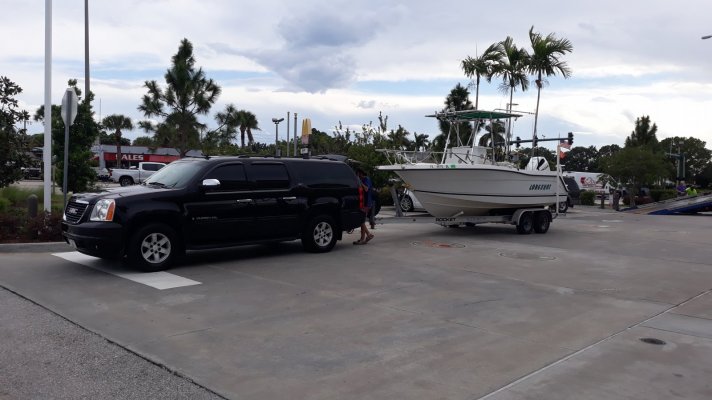 But that's not all!
Got back home, picked up my bride and off to the races 40 minutes away! Only two more Fridays before our local drag strip closes down. Lanes were packed, let my youngest daughter run the truck and she made two passes and her big sister was there and made two also.
@randeez
Saw you Randy loading up to run the Caddy and I then had to make my way to the stands to rest and watch for the rest of the night. That was a nice first pass you made! The second, well, it was interesting! Any rubber left on those rear tires? LOL
Never seen a Tesla X rip off a 9-second run at 144 mph before, pretty cool. Lots of wheel stands and sparks from other cars, including a Suzuki Samurai! As it was getting late, some racer whose truck should have been in the junk yard made an aborted run and dumped coolant all down his lane closing it for the night. The remaining runs were made on the other lane. My wife and kids and I had a nice time, too bad it's closing.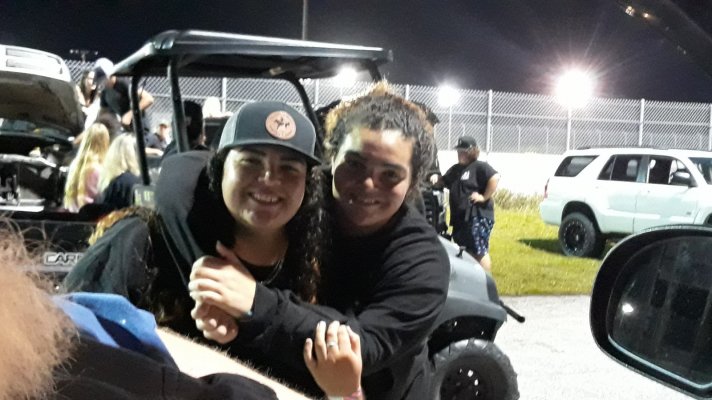 Love that these are such versatile vehicles. We've been on the beach with them, towing, hauling, racing, taxiing, travelling across country, playing in the mud and they do it all with ease and comfort.
After Resurrection Sunday we're going away for a couple of days and after all that there is still plenty of fuel on board for the upcoming trip! Gotta love it!