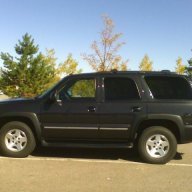 Joined

Mar 10, 2016
Posts

473
Reaction score

766
Location
I have a question about this for anyone that has had the recall performed. After the fix, do the DRLs turn off completely, or do they dim? Pretty much every car I see on the road with LED strip DRLs have them dim when the headlights turn on. They don't turn off completely, which is how my Escalade currently works.

So, what I would like to know is, are mine currently functioning as they should and the recall won't change anything, or will they turn off completely when the headlights are on after they do the recall fix? I asked the Cadillac service advisor and he said they will turn off, but I have been watching Tahoe/Yukon/Escalades on the road at night and every one that I have seen have been on, but dimmed. So I am not sure if he is correct.

Even better if there's a GM tech on here that has performed the recall that could give a definitive answer.