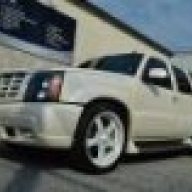 Joined

Jul 23, 2012
Posts

1,709
Reaction score

473
https://www.facebook.com/events/145570119182885/?ti=cl
Welcome to the 1st annual "SHINE 4 Safe Play" CarShow & Swapmeet event page.
The Township of Upper Pottsgrove is hosting this event to help raise money for building and maintaining SAFE Play areas (playgrounds) in the Township for children to play.
We are combining the two activities so that we can offer something to EVERYONE! While the "boys" play with their cars, the "ladies" can go shopping, or even sell all of those things cluttering up our homes and garages, or VICE VERSA.
We are still in the process of ironing out the details, however here is what we know so far.
DATE: September 17th
TIMEs:
-Swapmeet: 8:00am till 1200noon
-Car Show: 9:00am till 1:00pm
SWAPMEET:
-Open for people to sell anything (from automotive, to houseware, clothes, etc). We wil be selling/renting spots to sell items at a cost of _______ per spot, and all money from sales are yours to keep.
(stay tuned for more details)
CAR SHOW:
-This will be a trophie event. Entree Fee: $10.00 with a discounted rate for PRE REGISTRATION (will have more details soon).
- We are still working on whether it will be a judged event or peoples choice, as well as how we will do classes, or a more simple (for the first year) "TOP XX" amount for trophies.
(stay tuned for more details)
OTHER FEATURES:
-Chinese Auction & 50/50 raffle
-Food & Refreshment Vendor/s will also be on location
-Emergency Vehicles and personel for children to see.
Thank You for your support and patience, as we prepare our 1st event. We hope to have specifics and details ironed out shortly and if YOU, your ORGANIZATION or BUSINESS would like to sponsor the event, or the Chinese Auction, please PM me for more details on how you can do so.
Thank You,
LTXtech.com IS my drug...
OWNER/ADMIN