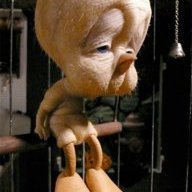 Joined

Jan 23, 2019
Posts

874
Reaction score

1,747
I've got a 2005 PT Cruiser convertible in pretty good shape for sale. I bought it to help settle an estate. It's a blast to drive but I have issues getting out of it.
It looks, runs and drives pretty good. I just had the one rust hole repaired with metal. The guy also did a partial respray. It will be ready for final sanding mid February. The top works and doesn't leak. This was the previous owners toy and the top has marks from being down most of the time as well as the inner fabric is sun bleached. The only rust spot was repaired with metal. Otherwise just minor surface oxidation.
The car spent two years in Michigan as a rental and since 2007 was in Louisville Ky.. I don't think it was ever on salt. The one rust out was from a window that came loose and funneled water into the rocker.
2.4 four cylinder, 5 speed manual. The heat and a/c both work. New tires and battery. It is NOT a show car, just a decent looking fun driver. I have a clean and clear, Indiana title in my name and at hand.
It is a base car so if you want to drive it home, be aware it does not have cruise control. It wasn't equipped with it. 162500 miles showing but the original dash cluster failed and the replacement has 17,298 more miles than the car has.
Sell or trade. $4500 cash or $5500 trade value.
812-four two three-21 four two evenings before 9 Central time. Because of scammers, and my bad hearing, start talking if I answer. If I don't answer, I may not have heard the phone so leave a message. This is a land line so no texting.