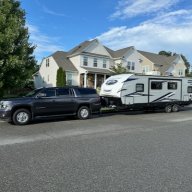 Joined

Feb 16, 2018
Posts

3,987
Reaction score

8,885
Location
not since high school, lol we got high centered on once one guy had a subaru brat that thing was fun we used to take thing out on the powerline roads up in washington and just go

[email protected]

out as fast as that thing would go. We beat the crap out of that thing and it never stopped, nothing to do up there but smoke weed and have kegger party's in the middle of the woods because we could, we weren't bothering anybody because there's no one out there but raccoons and squirrels.

definitely some good times growing up, lots of memories.....
I had a '90 Subaru that I drove in the oilfield for a few years. That thing was indestructible. I got it high centered on a snow drift on a county road up near Bowbells, ND. My coworker and I had been out to the bar and decided it would be fun to take one of the unplowed section line roads back to the rig. It had been snowing all week so the drifts were impressive. We were hauling ass blasting through one after the other until the queen mother of all snow drifts loomed in the headlights. I was grabbing gears to get as much torque as I could and blasted into it. Made it about halfway through when she bogged down and we got stuck. After laughing our assess off for 15 minutes we got to work digging. 3 hours later in the wee hours of the morning, we finally got her out. Did I mention it was -20ºF with a howling wind? Good times!