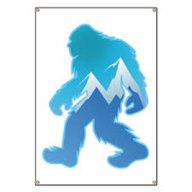 Joined

Jan 29, 2019
Posts

67
Reaction score

95
Location
I have a 1999 Chevy Tahoe 2-door that is my pride and joy. I experienced the dreaded gas gauge issue and took it into a supposedly local reputable shop. I had already replaced the air stepper (e.g. gas gauge) in the instrument cluster. They ran some diagnostics and told me the sender unit in the tank was bad. I replaced it approximately 2 years ago and it still had a lifetime warranty. I provided them with my own part and they charged my > $980 to drop the tank and R&R the sender unit.

When I spoke to the manager, I told him I could do this exact same job in my garage myself in about 3-4 hours. Not a fun job, but not that bad, as I did it approximately 3 years ago. He agreed and told me his shop rates are $230 / hr for labor. I'm too busy at my work and didn't have a lot of time to take on this project.

I know that we are known for smoking a lot of weed in Colorado but does anyone else out there think this is absolutely ridiculous? Especially considering that I supplied my own part for the job??? No wonder automotive shops are right up there with insurance companies for being seen as complete crooks. How much does the poor mechanic get of that $230 / hr rate? Maybe $35 / hr? I hope & pray that more shops like this go bankrupt. Next time I will listen to my instincts and do the damn job myself. I'll do a better job than those jokers anyway.