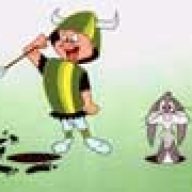 Joined

Jun 2, 2013
Posts

214
Reaction score

188
Location
****
QUICK DISCLAIMER ****
I'm a bit bored at work today.
I went down a rabbit hole today of instrument clusters. Until today I thought they were mostly the same except for stuff like trans temp gauges and cool fonts/chrome trim on Esky clusters. I was on FB looking at posts of a local cluster rebuilder's work when I noticed something I hadn't seen before, so I did some quick FB marketplace research and ran across something new that I really want (which is getting to be a pretty long list).
Did anyone else know that the 2006 clusters have a different P-R-N-D-3-2-1 indicator? My 2005 Denali has the robot LED font separate display for the gear indicator. I really like the 06-only indicator that isn't the separate LED display, and now I want one. That single light under the P R N D 3 2 1 is the hotness, in my humble opinion. I wonder if you could change that color from amber to something else...
I also noticed the 03 clusters are black and not the silvery color that's on the console and HVAC panel of the 05-06 Denalis. When looking through the Escalade vs Denali vs Tahoe thread, I also noticed that the earlier Denali clusters had the odometer and P-R-N-D--3-2-1 LED displays in a single double height spot instead of two separate spots like on the 03-05 versions.
The following cluster pics are not mine, but are different years of Denali clusters. I'll label the year they came from:
2003 Yukon Denali instrument cluster pics:
2005 Yukon Denali (my year, but not my truck) instrument cluster:
And finally, the new object of my desires - the 2006 Yukon/Sierra Denali instrument cluster: