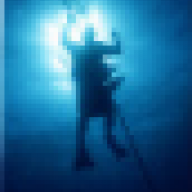 Joined

May 18, 2017
Posts

17,925
Reaction score

22,366
Location
LOL...by "short and to the point" are you making fun of my mid-nightime small novel? -or- What's written in the link to Amanda's story on the WW event? Did you watch the video?

I honestly had no idea if GVWR was one of the factors or not? Associative logic made me think it could be? I was thinking that a Light Duty 3/4 ton axle may raise the

GVWR? And I'm trying to come up with whatever I can to help me sort through these listings faster.

Me jotting down those things that caught my eye in the LKQ listings was in no way to challenge the validity of what you said. I was just looking at the listings and zooming in on the RPO's and GVWR's to see them better. I also have my guard up about the integrity of the online salvage listing world in general... that's all

No sir not photo shopped, possibly removed and replaced? not authentic to the original is what I was thinking.. See if you see what I'm seeing??

One of them is Arizona- looks to be fine, Rpo sticker looks to be in glove box and untounched

One of them is Philly - air bubbles throughout and bottom right corner looks to have creases where it has been loose

One of them is Savnnah - picked at on bottom right corner and air bubbles throughout

Also the two Yukons show RPO stickers in different locations. One is over paint, and the other in glove box or some other black background on a white vehicle

Idk what these mean but none of it does anything to instill confidence

View attachment 392828 View attachment 392829

#2 Philly

View attachment 392826
Well, maybe I did not read the whole article. I thought I actually read two and watched one more piece. It's past my bed time.
That's ok, when I do these things, it's easy to make mistakes and my work is rarely peer reviewed, I'm all for second glances.
Speaking of which, all three RPO sheets are of Short Wheelbase trucks. We want the 5th digit from 2011-2014 to be a 1. When you see that, then it makes sense that it has AXN. The second RPO has a 2 in the 5th position and does not have the larger axle.
Then there's that 2008 Cadillac Escalade. It's AWD (K for 5th digit) with the big axle. So I reckon that I learned something new today.