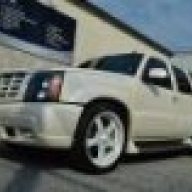 Joined

Jul 23, 2012
Posts

1,709
Reaction score

473
This is our second season of what was a tiny event.
Last year we had about 20 ish people coming to our event as a grass roots start up. This year we pumped up notification and changed location and even on an over cast rainy day had a Huge turn out compared to the last season.
Here is our 2015 schedule... some Saturdays and some Sundays to accomodate more schedules.
Come on out and help us grow this even for the area.
Thank You!
---------- Post added at 04:05 AM ---------- Previous post was at 04:05 AM ----------
A pic from our first one.
---------- Post added at 04:06 AM ---------- Previous post was at 04:05 AM ----------
https://www.facebook.com/events/1610635089175772/
Event page on FB^^^