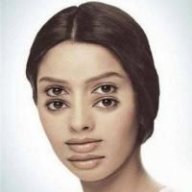 Joined

Apr 23, 2016
Posts

16,788
Reaction score

31,609
Location
Things are changing rapidly. My cousin IS moving to Mo. I am not. Cant bear the thought of that weather and salt on roads that would eat up my Tahoe. I had been seeing a retired flight attendant over the last 5 years. I left Ca. a month ago for a VISIT and she wants me to move in at her house in Coburg, just outside of Eugene. I will be going back to Ca. to retrieve my personal belongings and guns and brink back to Oregon. Then, since my cousin accepted an offer on her home in Paradise, I am going back to Ca. to then drive with cousin to Mo. and get her there and girlfriend will fly there and we are going to Texas to see her daughter and then drive back to Oregon. Had it not been for girlfriend, I was going to move to Mo. and a more conservative state but would have missed Or. The homeless population pretty much stay away from Coburg. My girlfriend is conservative and owns guns and loves to shoot and loves NASCAR and football.

I recently bought a new Glock G29 GEN4 10mm 10 round that I have since bought 2 15 round mags for with extended mag adaptors for. Gonna shoot it soon. Was going to go to local indoor range, Northwest Arsenal, but day before I was headed there a shooter there commited suicide. My girlfriend just bought a Ruger LCP MAX and and a new carry purse. We are both going to take the Utah CCW class to allow for concealed carry in 37 states, since she wants to travel.

Anyways, that is my update to those that even care. I know RM does not in the least.
I will be busier on here when I get on my computer and off my phone.
Last-minute change, but sounds like you'll be happier.