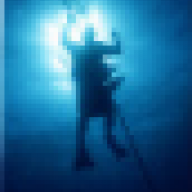 Joined

May 18, 2017
Posts

15,448
Reaction score

17,481
Location
I almost exclusively use Costco gas wherever I go, which has it's own financial benefits...Premium, at PBG Costco (North lake), is $3.38/gallon.

Short wheelbase wagon, yes. Still trying to figure out the 4WD vs RWD dilemma. Will not be in the market for a boat for at least 2 more years and know my Tundra had always been able to pull my boat out at ramps I visited.
Question I need to answer - is the additional maintenance/costs for 4WD worth it when I am not sure when a boat will be coming back in to my future (really digging this kayaking and head boat thing).
I really wanted a traditional 4x4 but didn't NEED it. The right tires alleviates the need for 4WD in 90% of situations we're likely to encounter. A visit to the IIHS and other websites showed how much safer the 4WD trucks were over the RWD kind, presumably because of inclement weather. So that was my excuse! Is it going to raise the cost to maintain the front differential and transfer case? Yep, but mine hasn't required anything other than clean fluids as of yet.
In torrential rains my wife or daughters can put the transfer case in Auto and go through just about anywhere through anything. Before the IIHS redid their website, there were ZERO fatalities for a 2009 GMC Yukon XL after all these years. We've had guys on here flip over, smash into trees, have their trailer toss them on their side and they've all walked away.
@gooffeyguy
got t-***** in his new Denali, it was totaled but he went out and bought an XL for a little extra safety as he still has small children. Well, I bet they are twice the size now since that happened! On the other hand, the AWD is always there, silent but there, don't even have to think about it, just remember to change the fluids!