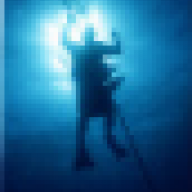 Joined

May 18, 2017
Posts

14,639
Reaction score

16,374
Location
I had the entire truck gone over by a GMC dealer an they can't find a blessed thing wrong with it. The front stabilizer bar links were bad (bushings gone). Replaced them and the problem got worse. U Joints OK, the crossmember is ok. Transmission and transaxle OK. No problem can be found.

The banging is getting even louder. After replacing the bar links and the mounts and checking the crossmember for looseness; checking the drive line for bad U joints, and everything else the mechanics can thing of, the issue is getting worse.

After I replaced the links on the bar (the old ones were flopping loose) I got a repeated banging noise on backing out of my driveway and then a minute later as I drove off down the road. The banging was loud enough to echo off the trees in the woods. Just like someone was hitting the underside of the Yukon with a hammer. Then it stopped.

I drove about 12 miles to my horse barn, parked the Yukon for about 30 minutes to feed the horses. On backing up, BANG BANG BANG!. Then it stopped. Then it was BANDG< BANG BANG down the driveway until I got on the road. There was a brief scraping noise this time when I turned to the right (it was always on the left) and the problem stopped. The problem always starts on the straight on a smooth road only. If, upon the banging I throw the vehicle into neutral, the banging continues. No feedback through the steering wheel or any change in vehicle performance. Just a nasty, loud (and I mean nasty LOUD) banging and you can feel through the floor of the vehicle.

Again, U Joints are fine, Everything in the front end is tight and at specs, Driveline and everything else are fine. The only thing is that the problem is got very much worse and more persistent after I replaced the stabilizer bar links. It sounds like something is about to break. And I am at wits end trying to figure this one out. The dealership is totally stumped.
They have a set of sensors they could have hooked up that would isolate the noise. I forget what it is called. Do you have a Go-Pro or something similar? Some fellas even tape their cameras underneath and make a short drive to isolate the sound.
I'm still thinking the ABS Pump, could be the AC Compressor. Did anyone specifically say that they checked the 3 torque converter bolts that connect the converter to the flex plate? When loose, they sound like the motor is coming apart.