Joined

Oct 21, 2009
Posts

501
Reaction score

64
Location
So I am in no way electrically inclined. So I've been experiencing a parasitic draw and what sounds like the clicking like my turn signal is on when it isn't. So I stuck a light tester on the negative side of the battery and just started pulling fuses to see if it stopped (the light on the light tester or the clicking noise). I pulled every fuse and nothing, except the main battery fuse which tells me whatever this thing it is wired directly from the battery.
For reference, this metal box must be a relay of some sort, and its underneth dash about 7 inches to the left of the brake pedal. OBD2 port is forward of this thing and a few inches to the right.
What is it? The metal box must be 6-7 inches tall its about as tall as my hand when I slide my hand long side of it.
This is where the clicking noise is coming from.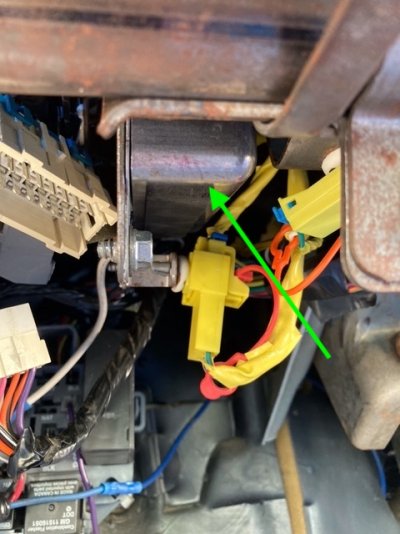 Last edited: