Joined

May 7, 2018
Posts

23
Reaction score

52
Just found this forum a month or two ago and have been lurking so figured I'd post a history of the progress of my truck since I bought it almost 5 years ago.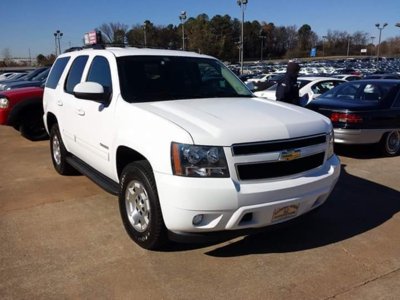 Bought it in November of 2013 after driving a manual 4x4 nissan frontier for a couple years.
It's a 2010 LT 4x4 with the 3.08 rearend.
Had 70k miles and was a corporate car execs used to travel so it was pretty much in mint condition.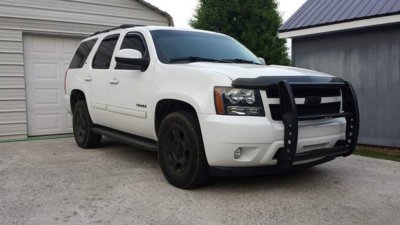 I can never leave a car factory so within the first week I had the windows tinted, new head unit installed, rain guards and visor, some HIDs, plasti dipped the wheels, and threw on the push bar.
I seriously enjoyed people actually moving the hell out of the passing lane on the highway when I came up behind them thinking I was an undercover cop.
And I would average 22-23mpg on highway trips so I was in love with my tahoe.
Then after a year of playing undercover patrol I got tired of it and had the opportunity to buy a set of 20x10 Fuel wheels with 33x12.50 Fuel tires at manufacturers cost.
So a leveling kit and some plastic trimming later I was ready to play outdoor adventurer.
After a long spring and most of the summer of riding around rubbing the hell out of every metal and plastic piece within proximity to the offset wheels I had the itch to go bigger so I bought a 7.5" lift from Rough Country and installed it and plasti dipped my wheels white all 3 days before I left to go on vacation 600miles to Destin.
This was also when I realized I would never have the luxury of just zipping into an automatic car wash ever again.
This is in 2015 at this point and I kept it like this for the winter and spent my time building a GY6 Ruckus for the spring.
To be continued...