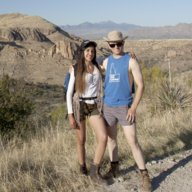 Joined

Dec 28, 2017
Posts

1,671
Reaction score

1,077
Location
I built a custom Amplifier bypass / adapter cable. This is designed for the AMP that sits behind the glove box. I built it specifically for my 2001 Tahoe. This amplifier was used on many years of C/K trucks though.
LOOKING TO GET $30 SHIPPED.
The adapter allows you to BYPASS the factory amp, retain all other factory wiring and hook in your amplifier. I made it 5ft long specifically so I could hide my new amp under the console. WORKED AWESOME! I labeled all the lines for easy connection to my amplifier and no confusion.
I had to build it from several other harness kits, was no walk in the park. However,
allows you to retain factory look, not have to modify any of your existing wiring, and patch in a more powerful amplifier.

I later decided to revert back to the factory amp as I installed a DSC Candy 6, 1800 watt amplifier with this adapter. The amplifier would require EVEN bigger speakers than the ones I upgraded to and decided wasn't worth the effort.
I have some additional parts as well as this harness... still have that amplifier (though some Jerk blew it up, long story, and can be factory rebuilt for $70) as well as a McLaren mixer to get the ambient and sub channel out of the 4 main channels off the factory head unit. This entire harness setup is intended to get you stunning sound while retaining factory look, head unit, etc.