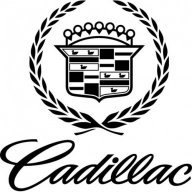 Joined

May 12, 2022
Posts

151
Reaction score

140
First of all:
This is not a thread to debate the adequacy of the stock brakes. I realize that the OEM setup can be maximized to perform quite well.
This is a thread for discussing affordable brake upgrades, specifically those using OEM parts from other vehicles.
The OEM rotors on the GMT900 have the following specs:
Outside diameter: 330 mm (13")
Thickness: 30 mm
Height: 55 mm
Here are the biggest questions that need concrete answers:
1. Do the stock calipers allow for any increase in rotor diameter or thickness?
2. If an appropriate caliper and bracket is used, is diameter limited by anything other than wheel size?
3. What are the concerns relating to track width and lateral spacing of the rotors?
Here are a few rotors in our bolt pattern that I have my eye on, listed from smallest to largest diameter:
1. 2010-2022 Toyota 4Runner and Lexus GX460
Outside diameter: 338.050 mm (13.3")
Thickness: 31.950 mm
Height: 68.3 mm
2. 2008-2022 Nissan Armada and Titan, plus Infiniti SUVs
Outside diameter: 350 mm (13.78")
Thickness: 30 mm
Height: 43.1 mm
3. 2019-2022 Ram 1500
Outside diameter: 378 mm (14.88")
Thickness: 30 mm
Height: 67.5 mm
As far as calipers:
The Toyota Tacoma has been using a 4-piston fixed front caliper since 1995, much to my surprise. They are cheap on Rock Auto.
The *** (VW Audi Group) Brembos are easy to come by at junkards. They could likely be easily adapted with a proper bracket.
(I actually have a full set of front and rear 4-piston Brembos for sale)
So... Who here knows stuff?
Last edited: