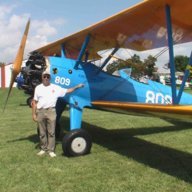 Joined

Nov 6, 2014
Posts

52
Reaction score

30
Cruise has been out a year or more and the Tech 2 shows the brake light switch inpo (though we still have brrake lights)

Ordered the one Amazon insisted I needed and then sent it back and ordered the right one which they now recognize as fitting my truck. It's got adjustable pedals whether they believe it or not.

I'm mid-70/s, tall, not fat, and have been doing this sort of thing since before I had a driver's license. I once thought it was fun...

The seat is still out because I had to go over and over it, finally apparently lucking out that the "brain" gave up on whatever presets were keeping the slides from actually moving full travel. When the bugs got thick enough last night before dark it magically returned to proper operation. With the seat in place there's no way this old guy could see the switch much less fight (and not break, and lose, and find) the clip, and attempt several tiimes to get it back together with the new POS switch.

Rant mode on...
Nothing significant in the history of the world has been done with snap-together plastic. Sorry if you grew up with Legos. Never saw that toy crap till we had grandchildren. Erector sets like I had (and my father before me) are steel and use screws to assemble. Like real machinery. Like reality. Not like an imaginary plastic dragon.

Nothing decently made comes from third-world * hole countries. Not even expensive but crappily made snap-together plastic switches for allegedly "Professional Grade" trucks.

After the third time the ***king switch fell apart while I worked in a 1/2" wide slot above the brake pedal trying to assemble the bizarre mess blind, barely enough room for a screwdriver alongside the fragile POS part, with little space for light to get in there, and the cable end that needs to go onto the pedal shaft off at a crazy angle with no way to touch and align it, I decided to order another switch and glue the living s*it out of it before installing it, since snapping plastic together has little strength.

But Dr. Evil and his merry (should I say gay) band of Amazonians raised the price from the $22 with tax I paid the other day to $34 today. And their delivery promiese are worth as much as Dr. Evil's hair. Might be here in a few days - certainly not tomorrow as they promised.

Truck dead in the driveway.

GM used to make such great vehicles.

Rand OFF

There, I feel better, if sore and screwed.

But I got to live in the real world of real cars made by real people and designed by real humans, before the news told everyone to buy a plastic Toyota with celarly superior metric fasteners and insta-rust steel.

Those were great cars. Sure wish they were still made.