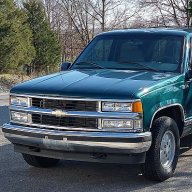 Joined

Mar 23, 2023
Posts

329
Reaction score

443
On another thread somebody mentioned getting hinge pin bushings from Cunningham Machine and having a bump shop install them. That got me looking at their site where I found these roller pins that bolt in instead of some of the other methods from GM and aftermarket sellers.
These are machined by hand from stainless steel and they claim they've never had a problem with failures as so many have complained about with the Dormans and others. Big issue with the GM is retaining from the top since there is no pin hole or circlip groove. No issue here. Very easy to install also since it comes in two pieces. Lower machined portion with the roller pushes up from below and a bolt pulls it into place.
They fit tight and some comments on their site mentioned tapping in from below with a soft faced hammer. There really isn't much room for that with the door on however. The 3 1/2" bolt they provide is just a bit short for this task so as not to bottom out when installed. I picked up a 4" bolt that did the trick though. Lodge the bottom pin enough to stay in place. That can be done by hand. Then drop the 4" bolt down from above and use a 1/4" ratchet with a 1/2" socket and a couple of extensions that reach above the fender. A few turns pulls the bottom portion into place, then remoce the longer bolt and install the one provided to snug it up.
I have a spring tool on order, so that part can't be done just yet.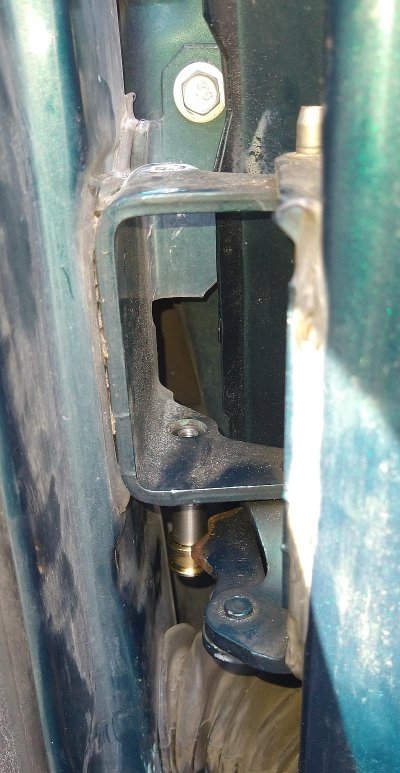 I don't think it took me 10 minutes to get this one in and might take less for the second one now that I know the steps.