Joined

Mar 18, 2021
Posts

413
Reaction score

580
hank89, I went with the new MPFI Spider off EBay, sold by motorman. There was a noticeable increase in throttle response. I ran with my OBD scanner plugged in and averaged 14 MPG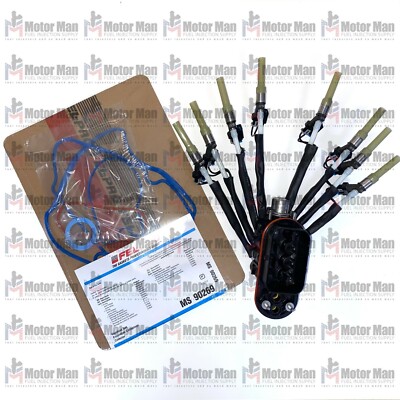 Remanufactured MFI Vortec Spider. This is a must have upgrade for the poppet style spider - plug and play swap. 5.0L and 5.7L V8. New Gasket Kit Included. Motor Man Fuel Injection. 6246 W. Weidman Rd.
As for intake, I could not find any new stock intakes for an L31. The marine intake has external fuel rails, so it is a completely different animal. I have posted the link below of my adventures while doing my Spider and lower intake manifold gasket.
I was having a rough idle, and the Amber engine light would flash (Random misfire) when I started up in the morning. I would cycle the key off for ten seconds, the light would go out and I would drive to work. It was not latching any codes. I had a bad coolant leak as well. Then I started to...
www.tahoeyukonforum.com
I purchased my 97 Yukon GT new, and started running green coolant after year 3. I have 270k Miles on my engine.
Good Luck!
Last edited: