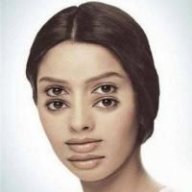 Joined

Apr 23, 2016
Posts

14,922
Reaction score

26,775
Location
Thanks for a great reply and suggestion. Last night I did some measuring under the Tahoe to look how I could get something like this to fit. I did nice that the flex tube that's after the 3rd cat is in bad shape- like falling apart. I just ordered a new one with the replacement front mount clamp. I could of just cut the old one-off and welded both ends on but thought it would be best to unbolt the front and replace it without cutting the mounting tube. Could the defective flex tube piece cause this problem?
The flex pipe would just sound like an exhaust leak if it were bad. It wouldn't "leak" out a particular droning frequency. If it wasn't a problem before the AP muffler, it's not the problem now. Also, I can guarantee that you have PLENTY of space to fit a J-pipe. I'll toss up a pic of my exhaust setup as proof:
You must be logged in to see this image or video!
The rest of my exhaust shizz, if you're interested:
https://www.tahoeyukonforum.com/threads/growing-up-doesnt-have-to-suck.93510/post-1485205