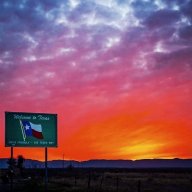 Joined

May 26, 2023
Posts

27
Reaction score

20
Problems started when going 0-15 mph, high revs but no engagement then finally it would run soon after that i got the P2723 and P0700
-P2723 (Clutch Pressure Solenoid 5 stuck off)
-P0700 ( Trans control system malfunction)
Checked fluid level, noticed it was dark so i dropped the pan. No sign of metal shavings just a bit of gunk on the magnet. Decided to put new fluid and filter (level was good) disconnected battery and (manually cleared TCM by pressing on the gas pedal all the way then letting go procedure) ran a little better then the codes came back. This time it went into limp mode, dropped the pan again took off valve body.
Resistance for clutch pressure control solenoids are all (5.3 ohms)
Resistance for shift solenoids are (23.8-24 ohms)
Resistance for pressure switches varies (0.9-1.7ohms) closed for open circuit while pressing with pencil eraser it goes up to (35 ohms/sometimes even 50 ohms)
Is it supposed to max out at 12.5 ohms? Am i applying too much pressure with the pencil?
It does drop down to (1.7 ohms) all the time.
What do you think i should try at this point? The pressure switches seem to be fine and not torn maybe its the TEHCM malfunctioning any help is greatly appreciated thanks alot!