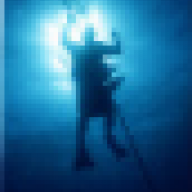 Joined

May 18, 2017
Posts

18,831
Reaction score

24,232
Location
I have considered it. They use the same crankshaft. I did not know that about sleeves. I'll research that. $288 plus new rings, using the 6.0 crank (assuming it's good) and current 6.2 pistons is considerably cheaper. Now, I'd still have the rebuild kit (bearings, gaskets, etc.) and am still trying to find a quality one. If I don't open up the bottom end of the 6.0, then I'd save on the rebuild kit and only focus on the top end. I have some more thoughts/research to do for sure. Here it is the end of the week and I'm no closer to making a decision!

I feel like a teenage girl picking out clothes to wear. Every time I decide this is the direction I'm going, I change my mind. Last night I decided, but I'm waffling!
I hear ya, there's a lot of ways to go on this one. In a similar situation with our new truck. Bought a ton of parts for it and then my youngin' backed into a tree and now that has to get fixed.