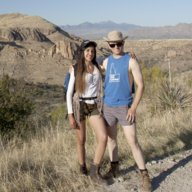 Joined

Dec 28, 2017
Posts

1,721
Reaction score

1,114
Location
About to cry. I have my hot rod stored for years. The bleeping battery boiled and leaked on wiring. I've got most of it all fixed up. However, the speedometer will not register. It passes self check, and scanner shows a good VSS signal to PCM. However, the signal is not making it from the PCM to the instrument cluster.

I'm absolutely baffled by wiring diagrams though. They make NO sense. I have the GM factory service manual. I'd presume the vehicle speed signal (from PCM to cruise, radio, speedometer, etc) would be somewhere in the vehicle to probe without taking the dash apart. it's obviously used by the cruise control, yet service manual shows the signal nowhere on cruise control diagram.

I did find a connector under the hood that's supposed to have the signal run through it before entering the cabin... However, the connector pins don't align up in the actual diagram, so no way for signal to be the pin diagram shows.

I really need to somehow energize the wire and probe it for a break. I've never done that before. Any tips???

I thought I'd buy All Data subscription for the vehicle... thinking there must be an update to the electrical diagrams, only to find same diagrams ug.

Here's a video of my current trouble...