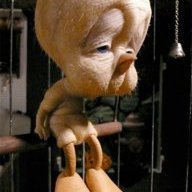 Joined

Jan 23, 2019
Posts

1,100
Reaction score

2,464
Life seems to have other plans for me. I need to file some legal paperwork for an upcoming business so since my Mazda is just sitting, I'll sell my Dakota instead. (No, I'm not being sued, I just need to get the tax implications sorted out.)
For sale is my 1997 Dodge Dakota extended cab Sport. It's not the best looking truck and does have some tin worm on the body. I was building this for a winter driver and also as a toy that I don't have to worry about.
It has 98,300 miles but it's my daily driver so that will go up. 3.9 V6, automatic and 2wd. The engine runs great. The transmission shifts great most of the time. When I first got it, it didn't want to shift but that was because it sat so long. I took it to a transmission shop to be worked on and they said to just drive it. 1000 miles later it shifts great with just a bit of stickiness to the down shift governor. When cold, if you have a heavy foot, like me, it wants to go into passing gear until you let up. Once warmed up, it doesn't do it. That's the main quirk the truck has.
Parts I've replaced include, but aren't limited to;
Battery, water pump, ALL the metal chassis brake lines, rubber flex hoses on the brakes, all the cooling hoses, heater core, a/c expansion coil, a/c condenser, front calipers, rear brake shoes, hardware and wheel cylinders, ball joints, upper and lower, headliner, cap, rotor, plugs and plug wires, front and rear shocks as well as a bunch of other stuff.
I wouldn't hesitate to drive this truck 20 miles, 200 miles or more. There are more things I wanted to do to it but I'll let the next owner finish it like they want.
$6000 or obo. That seems high but I'm seeing trucks in the same visual condition, 250K miles or more and bad engines or transmissions for the same price or more.
You can PM me here or via email at
[email protected]
The truck is located in S.W. Indiana. I'm directly due south of Chicago at the other end of the state. 3 miles from the Ohio river.